Fast Lane is a worldwide provider of advanced IT training and consulting. We deliver vendor-authorized courses from leading technology vendors, including Cisco, NetApp, VMware, and many others. Whether in single courses or in comprehensive programs, you will be taught by vendor-certified instructors who are experts in their field. Gain hands-on experience with complex technologies on one of the world's largest remote lab environments. Whatever technology training challenge you face, Fast Lane can help. Fast Lane also provides consulting - advising companies on the selection of future-focused IT solutions and providing support throughout the development phases.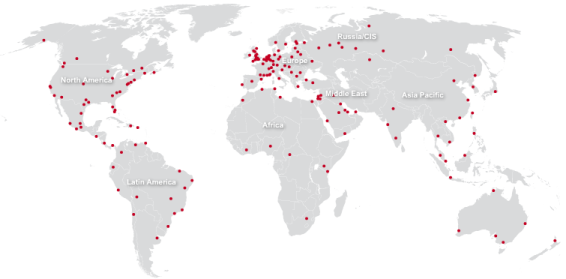 Learning with Fast Lane means real-world experience that translates from the classroom to the job with ease. Our vendor-certified instructors have expertise in advanced technologies, and can explain them at a level that ensures your employees will gain the knowledge and skills to immediately impact your productivity.

Delivery Methods
Fast Lane offers several delivery methods.
ILT - Instructor-led Classroom Training
ILT sessions are conducted in a physical classroom environment.
ILO - Instructor-led Online Training
ILO sessions are conducted via WebEx in a VoIP environment.
FLEX™ Classroom - Combined ILT & ILO
Taking you direct into a live instructor led classroom environment without compromising on quality, learning experience or knowledge transfer.
With Fast Lane's Guaranteed Dates schedule you can book your training with the safety and reassurance that your course will not be cancelled or rescheduled.
Fast Lane can deliver any course as a private onsite program. Contact us to discuss your specific training needs and let us customize the right program for you.